At some point you'll probably start getting scared of actually getting old and dying. You've seen lots of examples anyway and that puts some scary thoughts in your beautiful mind.
In some cases, you actually think about changing the way you approach things like completely changing your diet so that everything can work so well with you but have you ever tried asking yourself if you can actually remain young and live longer?
I mean there are situations ago whereby you weren't such a pleasant person with yourself by living up a bad lifestyle and well that might steer up some crazy thoughts in your heart making you feel as if you might never make it to your 50s hence not living long enough.
Really, there are lots of things that makes this looks this way. The truth can't be neglected. As based on scientific researches, there should be moderation in everything we do.
What you eat, smoke, drink and in fact how long you sleep are factors that determines how young you will look or how long you can live.
The average lifespan is such that you live it completely without having any difficulty living it more. That actually rejuvenates hope within your mindsets making you believe  in the reassurance that you will live long and look younger.

As the case may be anyway, there are usually victims of things like infections, accidents and other tougher cases whereby they lose their lives at some point where you felt they haven't lived it to the fullest.
And while this may be true, one can still actually make his very own life get so fulfilled that you're so happy to live a life that pleases you actually more and more.
Living a long life and looking younger isn't a magic that you can actually make with parts of animals. Its not even going to work with 25* specialists holding operating knives against your face just to keep wrinkles away.
It will never work out with therapists or any other family member coming to comfort you every morning giving you a reassurance that "you just keep on living as you wish.
Were in support of it." Well, that's just the case and actually, our lives isn't about how people think we should live it but how right we should live it.
How happy we can make it and how cool our organs can still be despite our age. As a matter of fact, you might have wondered in so many cases that will your attempts ever work out for you? Hell yeah! it surely will only that you obey the rules of nature.
Don't speed while traveling through a cornered road
Is a simple standard of driving because if you failed to obey that rule, your car will stumble and you will get badly injured or even die as a result of some severe injuries to vital organs.
So as the case may be, there are usually rules that guides how we live as well and each and every one of those rules should be obeyed without actually thinking about questioning them because we can see examples of those the result dealt with in the severe mode.
Its isn't a game. Its about your life. There is this popular believe as to why taller people outlive the shorter ones while we wonder if that is true, we still think about the quality of our wellness.
The eagerness to look young while you grow old can be very severe in some people which turns them to plastic shits. But there are natural means to achieve looking young and even living longer.
Well let me give you a hint. When you sleep, you are nearly dead just that you will still come back alive while something happens or woken up naturally by your brain.
When you actually die, you won't wake up again because your brain won't wake you. Your nerves won't respond to touches and your eyes will wear off. Hmmmmm yeah! So stop thinking shit to yourself okay.
Well the post isn't about encouraging you about to decide to live long or not to. Its just a post to describe those things you need to do to have a quality life that can earn you a younger look and give you a long life.
Anybody can achieve a young look with perfect body shape at any age. Don't believe it?
One funny point I will sit on about this issue is that living a healthy lifestyle is actually cheaper than living on medications and machines to keep you alive.
Well, you really need to grab those chances while you still have them and believe me, your immune system is there to forgive you and give another chance anytime you are wrong.
READ MORE
10 times masturbation becomes a crime
Paris climate talks: Ban Ki-moon tells governments to compromise on deal for humanity – live
Boston Dynamics tests out its new humanoid Atlas
So how do you stay young and live longer
#1. Doing things that makes you feel happy.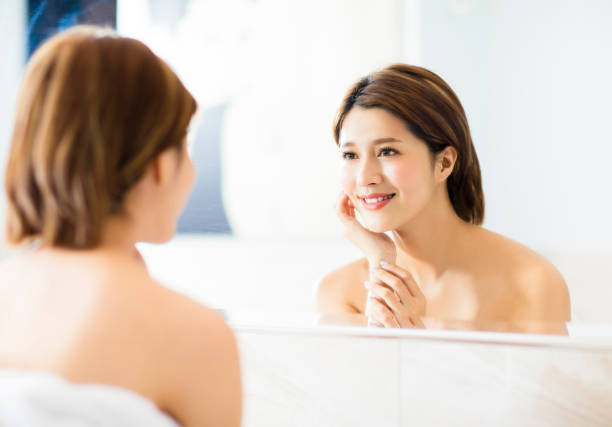 Living happily is a very sweet thing. Actually doing things that you enjoy makes you feel more fulfilled. One prosperity tale usually starts as being a hobby.
Because its a hobby and so its something you're so delighted in doing. You're so happy doing it that it keeps you alive in all ways.
You attain the peak of youthful look; so what this means is that you need to keep up with those things you find joy in doing.
Doing what you know how to do best doesn't consume your energy but restores it back in triple folds which in turn gives you a long life you deserved.
In reality, life shouldn't be about do or die. It should be about what you love hence extracting your real self from it and this gives you a fulfilled and living a long life becomes possible.
For example if you love writing and you go boxing, chances are that you might suffer some sever blow to your brain one day because the pressure of wanting to win every time, the ego of your sponsors and those that places bets on you may kill those instincts in you and that kills who you really are and by the time you realise, it might be too late.
So setting your goal and working towards it makes your heart feel happy.
It relaxes your nerves and cools your mind. It makes you feel like you're the best in the world. It keeps you young in your mind, happy and in fact, it keeps you looking young too because you aren't going for multiple stitches on your face because of severe punches.
Well, follow your dream first as its the number way to achieve a happy and long lasting lifespan packaged with youthfulness. So follow your heart wises and be happy. That is the number key to the fountain of youth and living a longer life.
#2. Associate with those that loves you
Believe it or not, loved ones are the best set of people you can actually associate with to have a well and fulfilled life time. These people won't only make you feel good but also help you achieve your aims.
This way, your thoughts and doubts can actually be substituted for success and love stories.
Really, happy people who loves you are so sweet that you feel free and the atmosphere is so pleasant with your life.
One most important key on how to live longer and looking young is living with those that wants you because you trusts them with even your life.
They are there when you are down and while you are back up, they still support your success. Your loved ones could be your spouse, your parents, your children or your friends and neighbors.
It all depends on how much you're wanted around.
Those that are happy while you're around them loves you. Those that call you while you're missing loves you.
Those that warns you of your bad and dangerous lifestyles loves you because they are scared of losing you. Those that give a damn about everything you do love you for whom you actually are.
So being around those people is a sure way to achieving youthful look and to live longer despite your age.
Disappointment is a very dangerous epidemic that spreads from you towards those that you love because you actually bore the disease but believe me, while your heart feels heavy, pouring it out towards them makes them feel trusted and they in turn try never to disappoint you and they work hand in hand with you and help you do those assignments that gets your heart healed off the old disappointments.
So as the case may be, human needs human to survive though you don't need every human but those important ones that are so valuable to your lives.
They are around you. You just be around them with a Happy heart and you can live longer than you've expected.
#3. Be the helper
Helping your fellow human keeps your heart at ease. It heals your ego and burns your anxiousness. While you stretch your hand out from your pocket which is either big or small to help will make you feel calm and your mindsets blesses you.
This isn't a matter of give and take back. This is a matter of living longer.
This is also a matter of touching lives positively.
At some certain points in your life, you might ask yourself how many people you've helped. How many people became great from you.
How many people found their spouses through you. How many people landed their ambitions via your help. All these achievements keeps you so happy that you don't give a damn about whatever scares you. To achieve a young look and long life is about being fulfilled.
It keeps you happy and believe what am saying whenever I mention that happiness is what gives you a long life and young look in your mind and in your body.
While you hope and aims higher, taking others along with you will actually keep you ahead and put you as the real deal.
Have you ever asked yourself anytime if one day you will sit down and then say "Wow! I guess I can now be." Well, that day starts now.
That day starts when you stretch out your mighty hand and then lift up another soul. Try this for as many times as possible and you'll see the type of joy this brings into your heart.
Your mind will be blessed and your life will be simple without any crazy ego of chasing the ghost.
And well, you're going to be called a Made Man/woman. Because that's what you actually are.
#4. Reading a lot
Books keeps you alive. It refreshes your brain and keeps you updated with those stuffs in your environment. A philosopher ones said something…
Reading keeps the MIND younger everyday. Those who don't read gets older.
So picking up a particular piece of book and reading, going through journals and knowing what's Up and surfing through the internet all are to your very best interest.
All these are good practises to having a young look and living longer. The fundamentals of reading is actually keeping the mind newer everyday. The mind can't survive if it goes old.
That's why those that are old are referred to as Old. Old because their time is assumed gone. Their vogue is old and their mind is no longer civilised.
Have you very tried to task yourself on probably daily basis to see whichever style of reading works better for you. You can in fact pick one novel and make sure you finish it within a month.
Reading other smaller pieces within your leisure time keeps those brain active. Knowing how the world evokes and evolving along with it makes you feel younger and while your age grow old, your mind keeps getting newer and better because you are actually evolving with your time and not left behind it.
The only sure way to live a long and healthy life is following those rules of keeping he mindset younger. That way, you are as happy as you'd expect. Trust me living young and longer can be achieved through reading books.
#5. Be Thankful for your life.
Appreciation is quite important. When you wake up early in the morning, and your heart beat rate is going normal. Your breaths are just okay.
You can actually urinate without a Catheter, your kidneys are awesome and your brain is so functional. Do you know what you should do? Simply be happy and be thankful.
Am not going to be religious here but believe me, whatever makes you to be this healthy at this time is actually in love with you. Stop those crazy complaints that wakes up with you everyday.
Let go of those unnecessary worries that you keep in front of you…they'll take you nowhere. Keep you focus on your life. Keep your joy with your family. Make everyone around feel blessed.
Party about your glory and relax your mind. Give thanks to whoever you can give thanks to…God, Jesus, Allah, Yahweh, Jehovah, Buddha, Zeus or whatever object of worship you feel like offering thanks to.
This isn't a matter of captivating your heart with some religious strategies but actually making you understand the values of what you have which not many are opportune to have.
Believe me, this happiness will make you so happy that your life will be long and you will be younger than you'd expect. So that's the most important.
As you know, being made person and being a happy person actually work hand in hand. To become made, you need people around you and you need your mindset in the right states.
To live longer means your mindset needs to be happy and feel made. Your achievement keeps you real and you are happy about it. The way you view life matters most.
And while you are thinking about how to go about things, you go back and relax. Let go of your egos and just be happy. Smile and smile.
Then you'll be surprised what happens to your heart beat rate that boils up every time your ego boils up too.
Psychology apart, how about some healthy lifestyles which actually works.
What about those important rules of life which you need to obey to maintain a youthful look and still live longer. How about those particular views you must adhere to.
Well, I think it might be nice to know that living a very long life in good health and great shapes also demands that you are healthy physically. Yeah! Medically.
#6. Eating Well
When doctors say there are good foods and bad ones, do you think they are lying? Do you actually believe those tales. Do you feel that those things are actually killing you little by little.
Well you might never agree with me or you might may be you've heard about those things before. But Hey, those are real. There are great foods. These great foods aren't rich in Fats.
They instead help build your energies and help your immunity to function powerfully. Well, while most people are so obsessed with fatty foods although they are misinformed about it, I usually wonder that if they know what's really up with those foods, the might be scared of taking them anymore.
At some certain points in your lifetime, the most important thing is Less fats, More energies which can in turn give you hope of longevity.
While you have more energies, your body can actually combat infections without you even noticing and you are just always a happy person who walks about with strength while your mates are on their bed because they've grown weak. Well, its a matter of simply following these instructions as laid down.
Everything in this world is guided by a law. Every races is guided by its rules. Those rules needs to be obeyed or else, something else happens.
#7. How often you exercise
You might've hard about this in many places or heard of it from many mouths. Well those mouths and places are telling the truth.
In life, one needs a certain level of exercise to keep metabolism at a very awesome level. Your heart needs to beat normally so that your brain functions well.
Whenever you sleep 22/7, you're actually like killing yourself. Mentally and physically, your life is getting wasted away. One thing most don't know is that one ought to do those things that are right at the very right time they ought to be done.
The major solution to living a long and young life is actually keeping your strength up. Wake up in the morning after or before a cup of your coffee, schedule a simple or light out exercise.
This helps metabolism in your body and keeps you so alive. It keeps your dreams true because you need as much strength as possible to pursue it.
So therefore, be good to your daily exercise routines. Don't miss out and always keep yourself active rather than being dulled.
#8. Your next medical schedules
Always see that you keep your appointment. Whether its twice in a year or 4 times. Those check ups helps doctors know what's actually okay or not okay.
It allows them discover those early stages of things which aren't valuable or in fact life threatening to you. Each time you visit your doctor, he knows what's up.
He checks you up and he makes sure that he monitors your health. In any case he notices any unusual case, he quickly attend to it.
The importance of visiting your medical doctor on a scheduled basis us very advantageous. It helps you both and you are kept happy and alive.
When next is your schedule? Mark it out using applications on your mobile phone or via a real calendar in the wall.
Make sure nothing stops the next one and make sure you stick close to your schedules as this keeps good rapport between you and your doctor. Its that simple anyway.
#9. When water heals
While we were young, they teaches us that water is life and that life is water. Well the truth is that this is very true to every extent. Water is good for everything.
One interesting thing about this natural resource is that you don't pay a dime for it. Its free and its never scarce unless you live in another planet.
What am saying is that it's free from danger that can in turn hurt or harm your beautiful life. Water is essential for everything.
Its essential for those looking beautiful and achieving a young look. Whether you exercise, want to eat or after eating, you always need water as a back up plan elsewhere.
So thus, you need water a lot and the importance of this agent is to use it to the fullest. A healthy person should drink as much water on daily basis as possible.
You should always utilise this free opportunity to the fullest as its the best way to lose out those crazy stuck up foods and excesses in the body. It also help regulations and rehydration. Water is truly important to life!
#10. Sex heals too.
Well I don't actually crue about your age right now but in as much as you aren't impotent, you need to rejuvenate your sex life. Believe me, those build ups are awful.
One way to remove them all is via sexual intercourse with your life partner. The love this generates between you both keeps your relationship running.
Ejaculations helps ease out build ups and your heavy breath after you climax makes you feel reassured. So this is another natural entity that is actually important.
This aside good rapport makes you feel blessed with your lover. All you've just gotta do is actually be happy with yourself and don't misuse every chance you have to make your life better. Sex Heals Too.
Despite all these, there still would be those crazy agents that aren't pleased wit your long life. What am saying is that you need to shun some characteristics which aren't good enough for your body and mind.
Even though you respects those 10 rules to living long and young, you still need to stay clear off some paths which can in turn jeopardise your healthy lifestyle. If you wonder, then let's get out on the list below.
#1. Don't smoke
Is not a sin to smoke. Its not bad as it keeps you warm from inside.
Well those perceptions are so awful that most people who fall victims of smoking actually regret it at some point in their lives. Where am going is that Smoking is bad.
There is no heaviness or lightness. Smoking is Smoking. While you smoke, you are likely to have or be stuck with bad sicknesses which you won't like to happen to you.
What am saying isn't a curse. Remember when I sad Don't run around a cornered road, else you'll die. That doesn't mean running around a corned rad will kill you but you will 98% likely have a flipped over car and that will kill you in turn.
The same happens with smoking. Its not that the cigarette will kill you but it will inflict something in your body that can kill you.
There are many smoke related diseases which threatens lives. Staying clear off this road is a must and believe me, either you are young or old, you need to be yourself.
Smokers are liable to die young.
#2. Drink moderately  
Apart from the fact that this crazy thing intoxicates your mind and tampers with your emotion, it also erodes your tummy and destroys your vital organs.
Yeah! Vital Organs. Heavy drinkers are more prone to Liver Cirrhosis. This is a quite bad disease that you don't want. Someone who wants to live long and young needs to obey the rules of life. Such person needs to stay clear off the paths of heavy drinks.
Drink water or drink healthy red wine. Even while you drink, excessiveness is another bad disease while addiction is an awful sickness. So being able to control yourself is another important value here. So be good and be great. Life is Beautiful.
#3. Don't abuse drugs
Cocaine, Marijuana, or whatever type of drug you use is bad. Hard drugs are made for special uses not for direct consumption as the side effect destroys your organs.
Where am heading is Drugs kill even faster than bullets because they are directly inside of you and the overdose can cause some crazy reaction which can threaten your life.
Those that lived a long life never did those crazy things but obeyed the rules of life and nature. They knew how dangerous drugs are and will never prescribe drugs for themselves unless doctors or experts do so. So emulate such act and be yourself okay.
That's very important because you'll need it later on. You can't achieve a young look while expecting to live long with drug abuses.
#4. Less weight makes you look young and live long
Some people are so obsessed with excess weight. Some feel intimidated about how they look feeling that when they grow fat, others will respect them but that's not how healthy and long lasting people lived.
They followed the rule of less weight long life. When you follow the rule, you know what is actually right for you and what isn't.
Where an going towards is that clear your mind off wanting to gain weight. There are thousand if not millions of diseases and infections associated with overweight.
And you won't even love your look anymore. So obey the rule and be perfect. That keeps you alive for a long time while you are young at the same time.
It's easier to gain weight than losing it.
#5. Treat every diseases ASAP
Why ASAP is because while the sickness or disease is yet to have a wing to fly, you can actually destroy it with one simple click before it spreads its filthy wings and starts tormenting your body.
Don't wait till you fall seriously ill before notifying your hospital about your ailments. The truth is that while things are still simple, they can be tackled or well managed without having any damn side effect.
So as I've pointed out, while you feel ill, or you feel you aren't normal, notifying your doctor about it to get medical counselling and advises will keep you on the safe side.
Those who live long obey those rules and don't expect to fall seriously ill before going to the hospital.
Bottomline
So as the case may be, its a matter of being on the safe side of the road. How to live longer and look young doesn't have to cost you all your lives savings because living a healthy life is what keeps you around for a long and happy lifetime which doesn't in fact cost a dime.
It only cost your wisdom and dedication which is actually the most important part of it. As you grow older, then getting more careful about how long you live your life is very essential and that makes you have your very own life.
The time we are is a time where technology is so advanced and taking advantages of that puts you on the happy list of those that can make it to their 80s and 100s without falling ill or wrinkling like a diseased person.
It just take wisdoms and consistency to look young and live longer no what your age is.
60% of annual death are actually preventable – WHO
Thanks for reading the article "How to live longer despite your age". Hope you enjoyed it of it helps, You can share with friends and families as it will help them too.
Expect my next awesome post on health and lifestyle sooner.
In case you have complaints, comments or questions, please don't hesitate to use the comment form below. Its fast and easy.