PHEW! It might be strange looking but whoever designed this thing did a great job. The Y-Brush that promises to brush your entire 32 teeth all in just 10-Seconds is finally arriving at stores. One interesting thing about this Y-Brush is the fact that it offers much more efficiency than both Oral-B and Colgate smart toothbrushes.
FasTeesH, the French company behind this innovation formerly announced the product during the last year's CES 2019 and the product finally made it to the new year's CES 2020 in one piece. Even though it took a year before we can finally have this in our bathroom, the fact that I don't have to individually brush each tooth because of the tiny-head brush which takes out an extra 2 – 5 minutes of busy time means I can just place this this on all the 32 teeth back and forth and BAAM! Im done in just 5 seconds… yeah 5 Seconds!
The way the Y-Brush is being designed makes it resemble the sports mouthguard with nylon bristles. Then there is a mini trapezoid-shaped handle which vibrates in order to get the teeth cleaned all at once while the toothbrush is placed in your mouth.
As for the pricing, this is quite pricey at about $125 meanwhile, if compared to the Colgate's smart electric toothbrush in terms of pricing, the Y-Brush is $25 pricier but the Bluetooth-equipped Genius Pro 8000 toothbrush from Oral-B costs about $180 which is far more than either. But for what it's worth, you' ll have to pay premium for a premium innovation right.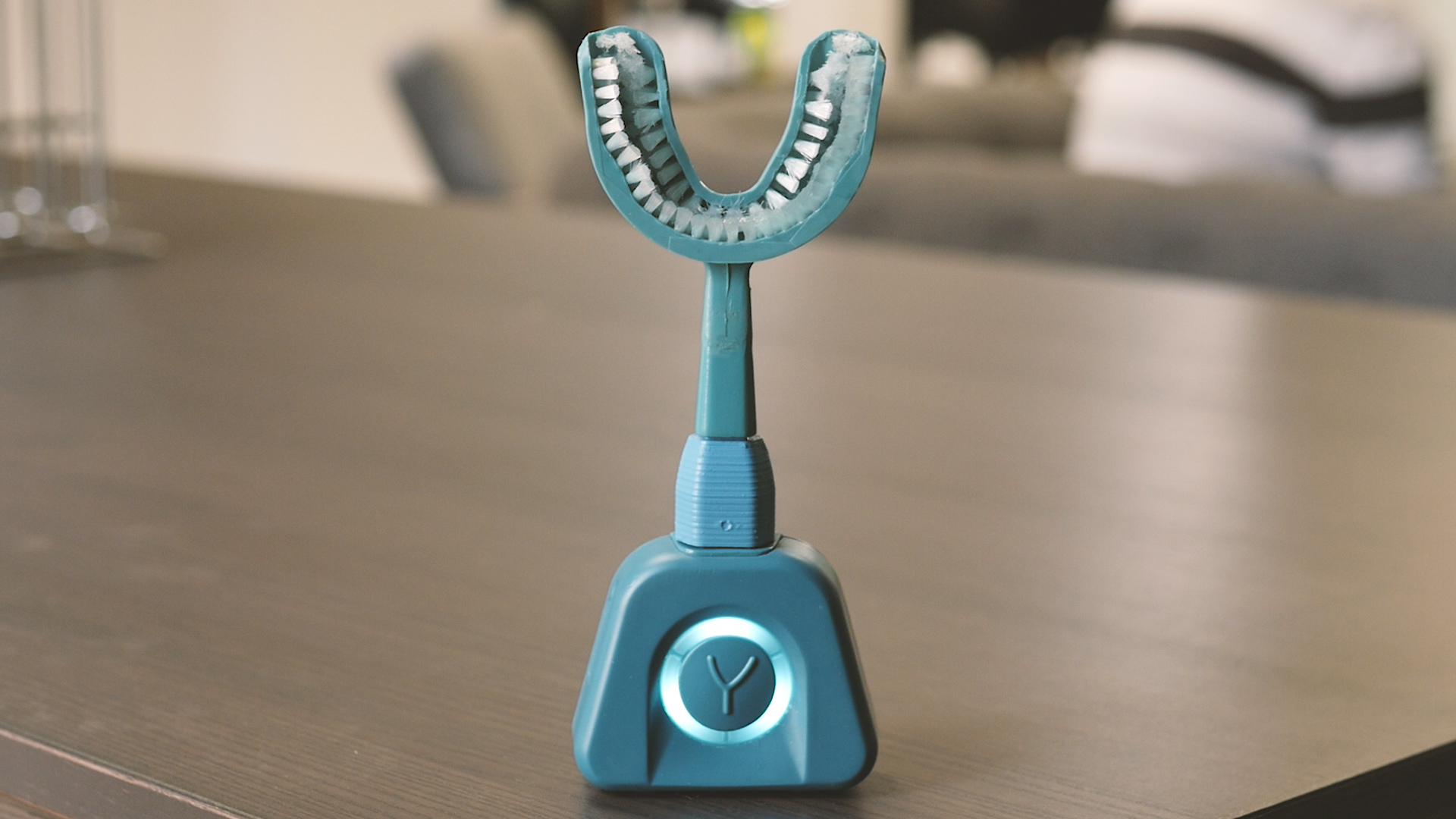 The unique toothbrush has been tested in-vitro as well as with a research panel of 3,000 consumers. The Y-Brush will undergo a clinical study in France over the coming months. While the Y-Brush is changing the way you brush your teeth, you still need to floss regularly so you don't have to pay far much premium to Dentists.
Anyway, this and much more premium technology and innovations were brought up to the CES 2020 at Las Vegas where companies were flexing about how advanced their technology is and how great it will impact on our lives in general. The event will round up today, the 11th of January and we expect to see even more tech and innovations.