While many information have been flying around the internet about the next-gen XBox Series X as far as the hardware is concerned, it will be designed differently and offer a much more streamlined aesthetics with other home appliance which probably what Microsoft is pushing for which is blending the game console with the living room appliances.
And with the PlayStation 5 on the way, this has brought another big argument among game lovers which device will be more powerful or which will be interesting.
And speaking of the interesting things about this device includes the device's hardware which is recently rumored to come with an Optical audio output (S/PDIF) interface.
Some of the early Xbox Series X units out there, like the one showcased during Microsoft's Game Stack Live presentation, have said port. While other known units don't. We can only assume that the particular technical tone of Sony's streamed PS5 presentation, initially intended for a developer crowd at GDC 2020, might have drawn attention to details like this.
To clarify this, the IGN had to officially contact Microsoft to confirm if there will be an inclusion of the S/PDIF optical audio but Microsoft made it know that this will not be included on the device.
And speaking about the feature the much cheaper XBox One S have the Port but the XBox Series X will be using the HDMI 2.1 ports which has a lot more output bandwidth for both video resolution of about 8K as well as Dolby Atmos audio.
@JezCorden @DMC_Ryan @digitalfoundry can you find out if the Spdif is officially on the series x its on the console they have on game stack live today pic.twitter.com/4IaumEy2pF

— Gamers United 2020 (@MasyerGaming) March 18, 2020
The non inclusion of the Optical audio output might not sit well with everyone. Take people who currently have their console supporting this interface to a speaker system with no receiver or a modern TV right in between you will have to re-think and re-work some things for the Series X. As per the official response : "Xbox Series X will include ports for Networking (Ethernet), HDMI out, Seagate Storage Expansion Card and three USB 3.1 ports."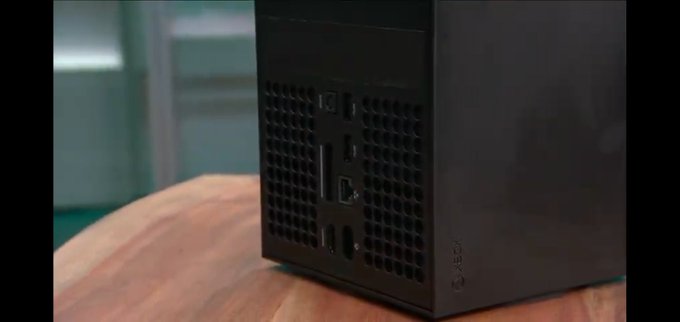 But as for the competitor, the PlayStation 5, there isn't yet a way to be certain how the Audio output will be handled just yet but Sony did bragged about creating an advanced audio capabilities on the console during their presentation.
But the thing is that there will obviously be a good deal of 3D quality audio output through the custom Tempest Audio engine which is what many of us anticipate. The table below did a good job in comparing the two big game consoles together so take your time to check it out.