Hello Brumpost family. Today we're doing the unusual by gathering loads of smartphones across the cyberspace and reputable stores online who are offering the very best products at a massive discount to commemorate the holiday period of December.
This post is going to be quite epic so take your time or simply bookmark it because it's going to be quite long-form in nature. We categorized all products on the list to Smartphones (Premium and Affordable) and then we'll also have other product categories in a series to be published everyday such as Earbuds, Headphones, Smartphone casing, Smart speakers and traditional wireless mini speakers, smartwatches and home appliances. We have raked products from stores such as Amazon, BangGood(CN), GearBest(NG), AliExpress(CN), Ebay(US), Walmart(US), FlipKart(IN), Jumia(NG), Konga(NG) and so on.
Do note that Brumpost might some affiliate commission on retail sales. It's a small percentage of the purchased product we get as a partner of these online retail stores.
BEST SMARTPHONES (PREMIUM)
iPhone 11 Pro (64GB)
iPhone 11 Pro is one of the biggest smartphone in the year 2019 offering one of the top premium camera functionality that makes it easy to take pictures even the darkness without any hiccup. The 5.8-Inches device fits comfortably in the hand and offer an exceptional performances in all way round. You can now get the iPhone 11 Pro 64GB model on Amazon (US) for just $999.
---
iPhone 11 Pro Max (64GB)
We all know the multi-camera iPhone is really massive with a 6.5-Inches display. The device offers an absolutely great performance among the iPhone 11 Series released in the year 2019. One spectacular thing about the iPhone 11 Pro Max is how efficient the battery can be. The iPhone 11 Pro Max is offered in Midnight green color and a 64GB of storage at $1,099
---
Everyone knew how amazing the Galaxy S10+ is when it was released earlier this year. One of the pioneers of the Hole-punch camera port which makes the device really interesting for anyone who wants something special and outstanding. Powered by the latest Android 9 Pie as well as the Samsung OneUI, the Super AMOLED display on this device is part of what makes it interesting not to talk of it's long lasting battery that compliments everything the Galaxy S10+ has to offer.
---
Samsung Galaxy Note 10+
Another prominent on the Galaxy product line is the Samsung Galaxy Note 10+ which an absolute business-class feature that makes it a true premium level smartphone for the IT and high-profiled users. It's massive 6.8-inches display is one interesting thing and it's hole-punch camera that houses the powerful camera as well as it's power efficiency are just few of things that makes the Samsung Galaxy Note 10+ interesting.
---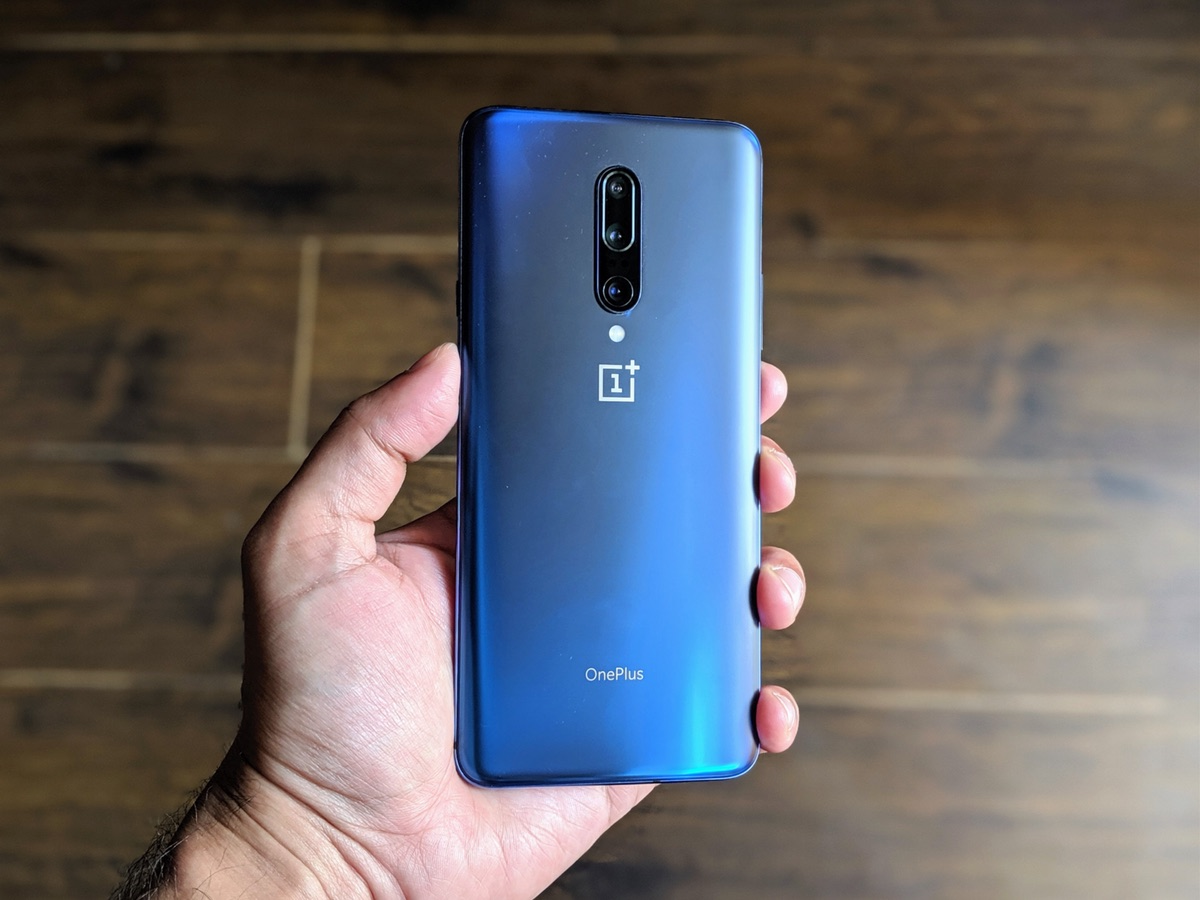 OnePlus 7 Pro
OnePlus 7 Pro is one of the best smartphones to be released in 2019 and it's super amazing presenting everything technology can offer in the smartphone area. It's great design is one thing, it's speed and efficiency is yet another interesting thing. The OnePlus 7 Pro. Running the latest Android 9 but upgradeable to the next Android 10 this just places you right above at the upper echelon of technology.
---
Huawei Mate 30 Pro
Huawei can't jut be forgotten despite having one of the toughened year ever and despite the big squeeze from the US government, the company still managed to sell millions of smartphones in 2019 and it's flagship the Mate 30 Pro is the best smartphone in 2019 offering everything premium a smartphone can offer. The unusual "Waterfall" display which curves right around the device is one thing that makes it super interesting yet again. Other interesting features such as the battery capacity, camera and speed are all exceptional despite the absence of the Google Play service on the device.
---
Redmi K20
Redmi K20 was subbed the most beautiful smartphone in 2019 but that's not just a hype for the dual-colored device which has it's back well colored out looking very interesting. The Redmi K20 combines awesome design aesthetics with great functionalities making it one of the most amazing smartphone you can buy in the year 2019. It's full AMOLED display features no notch or hole-punch whatsoever instead utilizes a motorized pop-up camera technology.
---
Samsung Galaxy Fold
This device nearly failed when it was first released and many lost hope about the new technology but then Samsung rejuvenated the device ones again bringing it back from alive and differently. The folding smartphone basically has 3 screens with the inner screen co-joined together to create a larger Tablet-view which makes the Galaxy Fold a hybrid of Smartphone-to-Tablet. Sounds fun enough right?
---
Huawei Mate X
Samsung isn't the only company to release the folding smartphone technology in 2019. Huawei too did the same but this time made it's own smartphone a dual screen which becomes one giant tablet device when unfolded. The Huawei Mate X is so amazing that one of it's screen becomes it's back while folded but turns on to become a screen when unfolded. That sounds weird but it's an awesome smartphone which currently being sold exclusively in China alone due to the lack of Google Play Services on the device.
---
LG G8 ThinQ
LG had always been underrated for so long and it's a bad thing to do. Since the good ol' days of the G series, LG smartphones had been one of the best Android smartphones offering nothing but exceptional performances and design in the Android smartphone arena couple with innovations that makes their products outstanding. The LG G8 ThinQ features everything a premium smartphone needs and despite not being as expensive as the iPhone 11 Pro, it offers a truly premium quality.
---
LG V50 ThinQ
This is another LG on our list of best smartphones in the year 2019. The LG V50 ThinQ was initially though to being a folding smartphone but instead, LG changed it to being just a dual screen device by creating a special casing in which another screen can be placed and then projects a wider UI so that user can have a much wider real estate to work with.
---
Google Pixel 4XL
Google never fail to impress by offering it's camera phone with an exceptional quality. The Google Pixel 4XL is an advanced smartphone and even though Google might seem to be struggling with designing a groundbreaking smartphone since the days of the Pixel 3XL with it's oblong notch and giant "Thanus-looking" chin, the device performs exceptionally and it's one of the top premium smartphones in the year 2019.
---
Royole FlexPai
We never got any chance to review the Royole FlexPai but it's definitely one of the spectacular or should I call it one of the few record breakers in the year 2019. It's actually the first folding smartphone. While the design of the smartphone isn't spectacular just like the Tesla Cybertruck, it's indeed a truly toughened device and even JerryRigEverything confirmed that by ripping the Royole FlexPai apart but the device surprisingly works fine without any much limitations
---
BEST SMARTPHONES 2019 (AFFORDABLE)
iPhone 11
Is the iPhone 11 worth being called an affordable device? Okay it can be called that just that it's an affordable-premium smartphone which is a great thing if you consider the loads of features the device has. Aside being the smallest in the list of the iPhone 11 released in 2019 it still managed to supersede some mid-rangers elsewhere. Although the display and capability is no where near the iPhone 11 Pro, it's definitely worth being on this list.
---
Samsung Galaxy S10e
Samsung is a big company and just like Xiaomi decided to flood the smartphone market with both premium and mid-range smartphones in 2019. One of them is the Galaxy S10e which many dubbed to being the best considering it's toughened hardware but still, the Galaxy S10e offers interestingly premium features that makes it worth it's price tag
---
Samsung Galaxy A80
This is definitely another amazing smartphone. It's very different from others you've been seeing this year so far. The Galaxy A80 is like the grandmaster of the Galaxy A-Series but not so fast. It features an amazing triple camera setup which is motorized to slide out and flips forward to become a selfie camera at the same time. That means you're not losing any quality whatsoever whether you want to take selfies or normal pictures after all, you're still using the same cameras right.
---
Asus Zenfone 6
Asus doesn't only make awesome computers but also makes smartphones. The company is known to always break limits and creating really outstanding devices that stands out. The Zenfone 6 is yet another outstanding smartphone that offers everything premium as you'd expect from a smartphone in 2019. A flip camera that flies from the back to the front to become a selfie camera at the same time isn't just a limitation. The Asus Zenfone 6 is really outstanding and it's interestingly great.
---
Vivo Nex 3
Another Waterfall display smartphone in 2019. It features premium features such as a powerful Qualcomm Snapdragon high profiled Chipset as well a nice battery. It also has a multiple rear camera setup and the display is truly bezelless which is part of what makes it interesting. The Vivo Nex 3 isn't just your regular smartphone as it offers everything premium and outstanding performances despite looking like an all-screen smartphone.
---
Honor 20 Pro
Honor 20 Pro is a really awesome device. It's dubbed "The other hole-punch smartphone" which if you think of it was the next to adopt the hole-punch right after Samsung Galaxy S10 series. The multi-camera device features everything exceptional and interesting from the beginning to the end. Although Honor is part of Huawei, it still wasn't affected by those US sanctioning and so if you get one of this in the year 2020, you're certain for a smooth ride
---
---
Google Pixel 4
Google Pixel 4 is like the smaller trimmed-down version of the Pixel 4XL offering an exceptional quality in every sense. The device has a nice minimalist design but offers a great feature. For ages, Google Pixel devices are known for their great cameras despite not having multiple camera setup.
---
OnePlus 7T Pro
Another OnePlus smartphone to make it to our list is the OnePlus 7T Pro which is one of the best smartphones out there in 2019. Launched couple of months ago, the OnePlus 7T Pro is really outstanding and powerful in every sense possible. Aside it's design which is very simplified, it also offer high-end features such as it's premium chipset and also longer battery.
WRAPPING UP
There are even loads of smartphones out there that are super amazing offers really great functionalities. Our list are smartphones that we feel have some exceptional attribute that makes the truly spectacular and outstanding in the ocean of smartphones released in 2019.
Apart from this, other factors we consider includes their battery longevity, system on chip (SoC), the Storage and RAM, we also consider the camera functionalities as well as the display and other software add-ons that makes them outstanding enough.
We'll continue to update the list throughout the month of December adding more smartphones to the list until the year finally runs out. Our team will keep on reaching out to partners to get the best deals possible for you. Stay tuned to Brumpost always.