Almost every artificial drugs have side effects though most of them might go unnoticed especially when they're not severe while some can be mild while other can be severe and really dangerous. The COVID-19 vaccine went through a speedy approval phase last December for emergency usage as the number of the COVID-19 pandemic continues to pile up across the globe leading to governmental bodies to spedy up the process.
With that, there have been a number of skeptics who feel the approval phase is too fast and so the end product could in turn be dangerous and not healthy for human consumption while others believes that there are some people in the "darkness" trying to implant chips into people's body and turn them into zombies and a bunch of other conspiracy theories.
However, there are some potential side effects that will come with the vaccine just as other medicines however, medical officials have released data to back up their claims that this will be safe and good for everyone when it finally rolls out to the general public around the world.
The United Kingdom was the first place to approve the vaccination made by Pfizer and BioNTech even though there were some made and approved in China or Russia. While the rest of EU and the US also approved the usage of the vaccine.
As for the side effects, the most commonly reported cases are mild which are expected to go away in a matter of days instead of being completely life-altering or threatening.
TECHNOLOGY IN FULL DETAILS
Subscribe for free daily tech updates, tips, bargains, and many more.
By signing up, you agree to our Terms of Use and Privacy Policy. You may unsubscribe at any time.
General vaccine side effects
For the most part, typical vaccine side effects includes local pain, swelling, redness and sometimes bruising at the injection are. There is also the tendencies of fever as well as tiredness according to Dr. Roshni Mathew who is a pediatric infectious dieses physician at the Stanford Children's Health.
The vaccination process is via injection which can be painful during and even after the processor and this fact was confirmed by Dr. Thomas Duszynski who is the director of epidemiology education at Indiana University. According to him, he added that patients may experience chills, fatigue or even minor headache after taking the vaccines.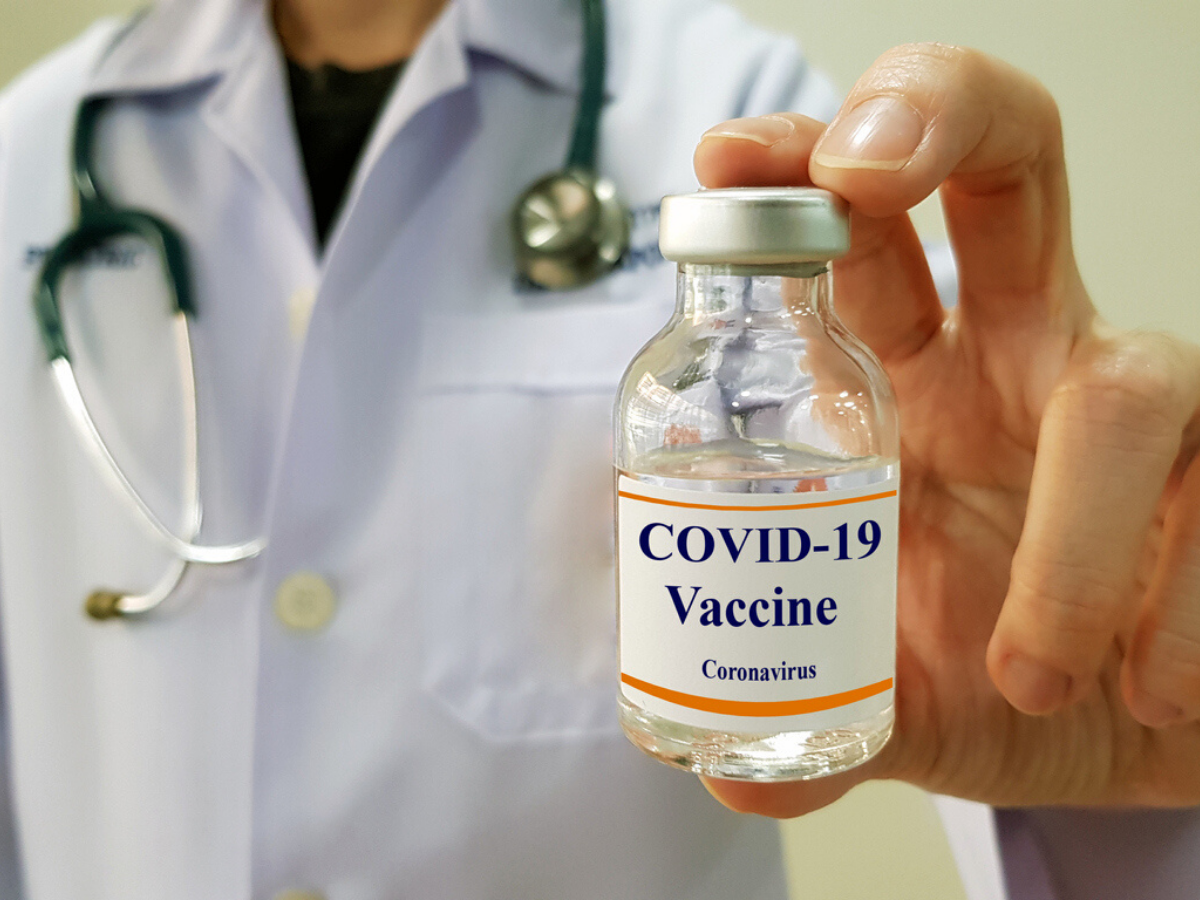 Documented Side Effects of the COVID-19 Vaccines
However, based on the track records kept by the Centers for Disease Control and Prevention (CDC), there are common side effects of the COVID-19 vaccine which includes the following:
Injection site pain
Injection site swelling
Fever
Chills
Headache
Tiredness
These list also confirmed the aforementioned side effects which were listed by the doctors we quoted above and for more clarity, you can follow this link to read the full list of all the common side effects reported by the CDC.
Pfizer-BioNTech COVID-19 vaccine side effects
However, the pharmaceutical giant Pfizer and its German partner BioNTech with whom the vaccine was developed released a list of other side effects that people may have after taking the vaccine and on their list, the inclusion are muscle pain, joint pain, nausea and swollen lymph nodes. There is a complete PDF for this which you can see right here or click here to read the Pfizer-BioNTech vaccine side effects and the FDA notes that most people had these side effects right after partaking in the second dose of the vaccine.
Oxford-AstraZeneca COVID-19 vaccine side effects
The other pharmaceutical giant that made the COVID-19 vaccine and went through the approval phase is AstraZeneca in partnership with Oxford and in a clinical trial results which was published, side effects were mild to moderate and they were quite similar to those experienced with the Pfizer/BioNTech vaccine.
However, the AstraZeneca vaccine trial was initially paused because one of the volunteer developed neurological disorder symptoms but the process resumed after a safety review confirmed the symptoms were unrelated to the vaccine.
Such pauses happen from time to time during clinical trials in order to ensure the safety of the participants and volunteers as well as getting the most effective yet safe vaccine at the end of the whole trial phases.
Moderna COVID-19 vaccine side effects
Then there is Moderna which is the third pharmaceutical company to develop the COVID-19 vaccine and reports of its side effects includes injection site pain and swelling, chills, fever, fatigue and headache (Read more here). In a company release summing up the phase 3 clinical trial analysis, Moderna reported that "no serious adverse events were noted in the trial."
However, there are other COVID-19 vaccines under development and the ones that have released their side effects all look similar in most people and that include injection site pain and swelling, fever, fatigue, headaches, chills and nausea and there seems to benothing out of the ordinary.
Any Reported Severe Reactions?
There are some rare cases of severe side effects from the approved vaccines which were reported by both the FDA and the CDC. A good example is in the United Kingdom where two candidates with severe allergies suffered allergic reactions after taking the COVID-19 vaccine but both individuals recovered from the symptoms.
Another case of severe allergic reaction is that of an Alaskan health care worker who had severe allergic reaction to the Pfizer vaccine back in Dec. 16th and is recovering well under medical supervision and she was reported to have had no previous allergic reactions to vaccines.
During the Pfizer clinical trials, no severe allergic reactions were reported among the 40,000-plus trial volunteers. Although severe allergic reactions are likely to be rare, "It would be important for individuals with known allergies to speak with their health care provider prior to receiving the vaccine," Duszynski says.
Meanwhile, the CDC made it known that more thorough risk assessment and potential deferral of the vaccine for people with history of severe allergies to other vaccines needs to be made and that those with history of severe allergies to vaccines should avoid taking it by every means possible.
COVID-19 vaccine and Bell's Palsy 
Apparently, people were sounding alarms on social media about four individuals who partook in the Pfizer-BioNTech vaccine trial and then developed a condition called Bell's Palsy which involves temporary weakness or paralysis in the facial muscles.
The word "Paralysis" is a scary term one one ever want to deal with however, the four participants who had this had recovered from it since and those who ever have the condition are said to recover within the space of few weeks to three months.
The FDA briefing on the Pfizer vaccine reports "the four cases in the vaccine group do not represent a frequency above that expected in the general population," so no causal relationship can be determined. The FDA is continuing to monitor for cases of Bell's Palsy as the vaccine is distributed more widely.
Why side effects in the first place?
Usually this is due to immune response to the vaccine and according to Dr. Duszynski "Even if you don't experience these [side effects], it does not mean that your immune system isn't working; it is just working a little more quietly," he says.
While the bruising, swelling and sensitivity at the injection site is due to the trauma the skin went through as the needle punctures through the skin and this isn't only due to the COVID-19 vaccine but can also happen in the case of any other vaccination or injection. 
How long does COVID-19 vaccine side effects last?
Typically, vaccine side effects don't last longer than a couple of days, Mathew says. Some people may experience side effects for several days. Side effects that were related directly to the injection site, like bruising and redness, should subside relatively quickly, while whole-body side effects like fever and headache may last longer.
If you're still having side effects a week or more after you get a vaccine — COVID-19 or otherwise — call your doctor or go to urgent care. If you feel the effects are life-threatening (like a severe allergic reaction), seek emergency medical care right away.
Any long lasting effects of the COVID-19 Vaccine?
There are no official confirmation about this just yet however, researchers keep assuring that the usage of the vaccine is very safe for use and major health organizations such as the CDC, FDA and WHO as well as a host of others are committed to ensuring the safety of these vaccines as well as conducting a long-term monitoring to see how the vaccines will affect those that have taken them while also collecting data and making them public.