Samsung will definitely not join with other Android phone makers on the Notched Design Bandwagon Courtesy of Apple being the first to use that in their device, the iPhone X and knowing that Samsung and Apple are Arch-Rivals makes the point more glaring. Anyway, the point is clear that Samsung likes to invent their own designs and features making their devices one of the best in the mobile market in general.
That might be another big leap for the next up and coming Samsung Galaxy S10 scheduled to be launched next year (We don't know when yet) probably during the next Mobile World Congress (MWC). With lots of rumors going on all over the cyber world and leaks here and there, one specific rumor which caught The BrumPost's attention is the 6 camera casing we found online.
After getting the report on CNET about the number of cameras the next Galaxy S10 is going to likely have, I had to do a little bit of more research and then found another.
While the Galaxy S10 would likely look like the Oppo FindX which had no bezels at all but somewhat like a flat screen plate, then this might be another incredible design from the Korean mobile phone maker.
Having 6 cameras might be a great thing which means some extremely bright camera powerful enough to shoot at any corner in any type of lighting. Considering how Samsung was able to incorporate that same whole lots of cameras on it's new Galaxy A3 which still made a lot of sense after all.
We'll keep updating this article subsequently when we get more stories on the Samsung Galaxy S10 but below are the long list of the key points and specifications and other things to expect from the device.
Samsung Galaxy S10 release date
We expect the device to be launched during the MWC 2019 and it's likely to be in store for purchase by Mid-March (We'll definitely cover the next year's MWC on BrumPost).
Okay back to the launch date, although there have been scenarios that some major flagships aren't always launched during the early years of the new year as can be seen with the Note 7 in 2016 which was launched around August. But that still proved the points that Samsung do launch the Galaxy S series earlier while the Note Series come afterwards. That proved the points right.
While some reliable sources have it that Samsung might also unveil it's most controversial Foldable Galaxy X during this time also which is February 2019 during the MWC. While all these are just rumors, sometimes they could be true or false. Be warned.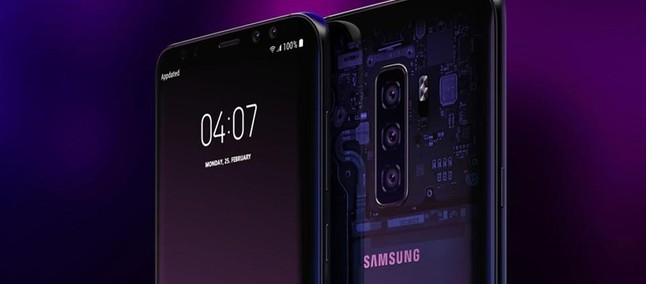 The Samsung Galaxy S10 specs?
5G and 4G versions
Likely to have latest Exynos and Snapdragon SoC
3.5mm headphone socket likely to stay
No fingerprint scanner
Ice Universe reckons that the phone will be a 5G handset and feature a dedicated neural processing chip. Here's his full, estimated spec list, for what it's worth:
AI-specific chipset, with CPU, GPU and separate neural processor
5G modem
UFS 3.0 storage
LPDDR5 RAM
93 per cent or more screen-to-body ratio
9th-generation mobile Super AMOLED display
3D AI processing with camera
L-shaped battery
One thing that could be interesting is the fact that the Samsung Galaxy S10 could be a 5G smartphone. Considering what the company's mobile boss DJ Koh told the Korean Journalists that the company is working with South Korean carriers to launch a 5G smartphone and that could translate to the Galaxy S10 being that device.
While 5G isn't yet a global phenomenon yet, this would be yet another big leap in technology and information technology in our modern world with Samsung planning to make this worthwhile.
Although we might consider the Samsung's Foldable smartphone to be the first to come bundled with the 5G technology, we feel that the S10 might be divided into normal device and 5G powered variants.
Aside this, there could be the latest Exynos 9820 CPU on the device considering how great Samsung is in launching it's devices with the latest versions of the most recent Qualcomm chipsets. All which makes it's devices blazing fast in processing memories. While Samsung hasn't confirmed this will be the chip used in the Exynos S10 handsets, but we'd say it's pretty likely.
How Many Cameras?
We heard there could be 6 cameras. There could also be 4 or 5 cameras but there are definitely going to be multiple cameras on this device. With the likes of Huawei already having multiple cameras on their device, this could be another trend in the Android device next year aside the notched bandwagon we've seen so far.
The amount of cameras we find on the device will definitely mean the amount of photo quality which will make the device to be worthwhile.
As we've seen in the Samsung Galaxy S9 being a really powerful camera phone that could take on a DSLR for bright shots and near accuracy, the S10 would definitely be more.
The casing of the Samsung Galaxy S10 seen from leaks from popular tech journalist Evan Blass, there were 4 holes at the back of the device and two at the front. While there were initial suggestions that there could be a little front camera punch at the top of the device's display, other casing and screen protectors leaked showed that there would be a nearly bezel-less design making room for the top to house the two cameras rather than no bezels at all just like the case of the Oppo FindX.
BIXBY Could be Upgraded
It better be because we're sick of that child AI that has a dedicated button while it's not really doing very much…well that's the claims from some Galaxy S8 and S9 users who feel the Bixby Person assistance should still be labelled beta because it's not acting like a full fledged application let alone guide someone through tough processes.
So we suggest that there could be a big leap in that area too considering this to be third edition of the AI software which will most likely get upgraded with latest features. But certainly, the Galaxy S10 would likely bundle with the latest Android OS 9.0 (Android Pie) which is another big upgrade considering it's many features and UI quality. Since the Samsung Galaxy S10 will come with another nice OLED display.
But whatever we hear, see or find out, we'll definitely update this article to keep you update about the latest stories of the new device coming up very soon. But with this, you should expect another expensive device within the range of $700 and $900 although it definitely won't be as expensive as the next Apple iPhone X