A newer Huawei P40 Pro leak details what we should expect later on this year as Huawei plans on unleashing its amazing flagship later by March. With everyday passing, there will certainly be more news and leaks surfacing over the web about what the P40 Series will actually look like but nothing is official so don't take those leaks too serious.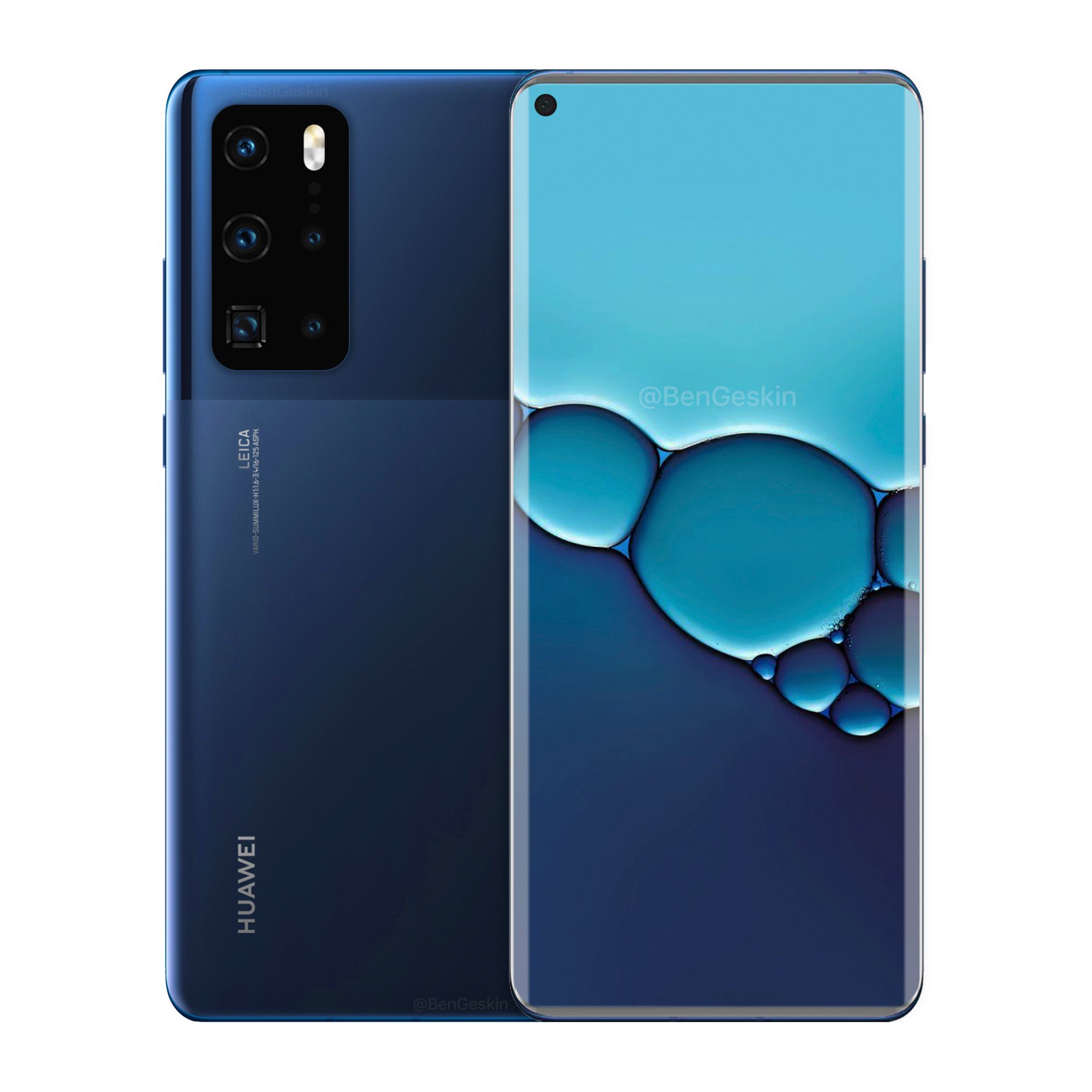 A new render unveiled by Ben Geskin on Twitter is based on "His Vision" which shows both the front and back of the device. As sleek as the design is, there is a single hole-punch camera at the top left corner of the display.
The leaked render was also accompanied by the TPU casing which is said to have been listed by a retailer right on Alibaba which also shows the front design of the P40 Pro. The most prominent difference is the presence of a dual punch-hole. Earlier renders also shows the P40 Pro will have a dual selfie camera setup. The renders also highlight a curved-edge design for the P40 Pro.
The new rectangular camera module is now becoming popular in 2020 as it's been confirmed to also be coming on the Huawei P40 Series as well. The design, as spotted on the leaked render and ones accompanying the TPU case, includes a wide rectangular cut out to project the rear camera.
One main difference between the leaked P40 and the P40 Pro even with the TPU Casing is the camera configuration of both devices. The P40 Pro as you'd expect comes with a multi-camera setup numbering up to four making it one sensor more than the previous P30. The edges of the casing around the camera protrudes and that is because the camera housing will have a protrusion from the rest of the glass body.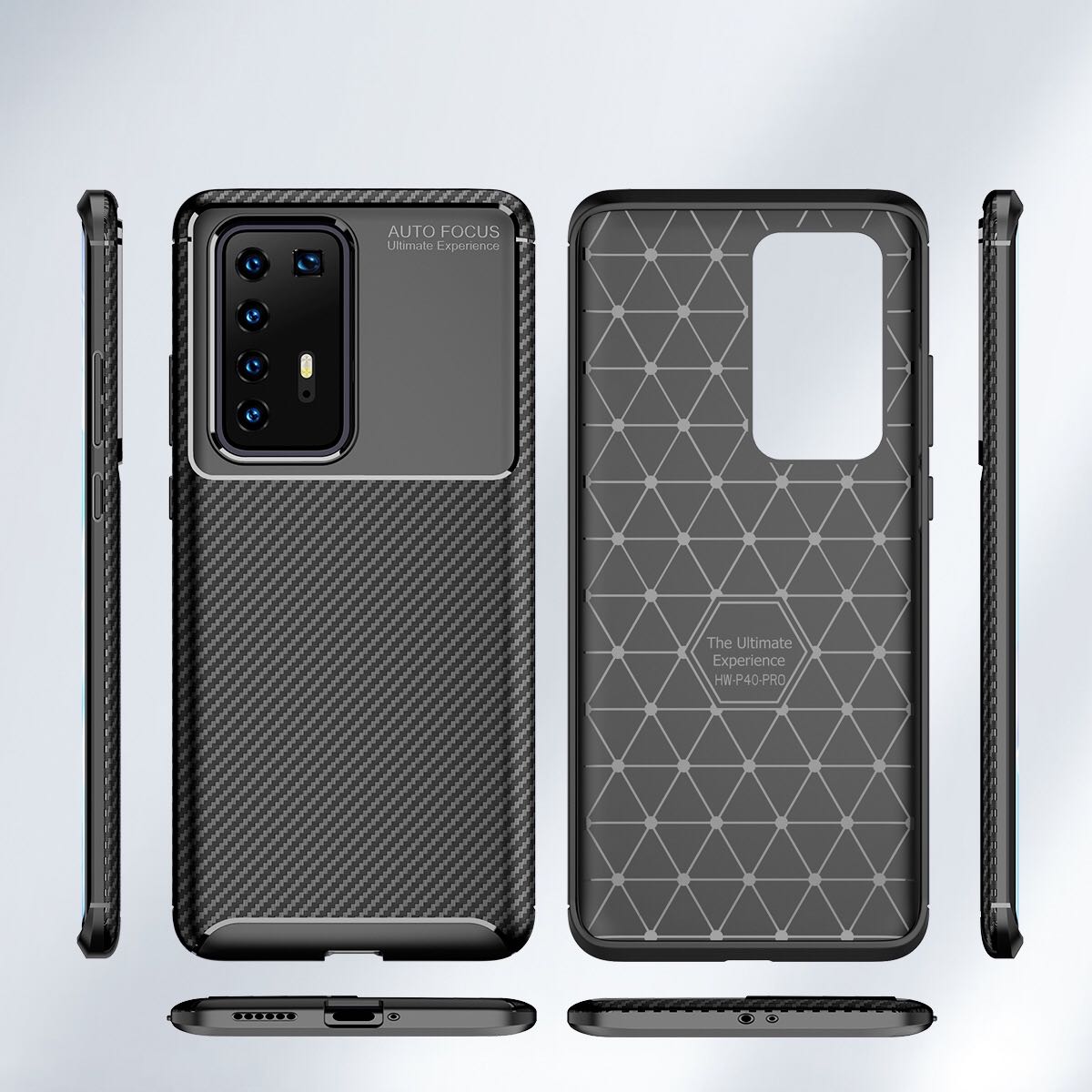 The casing also gives us a view of the edges confirming the presence of a USB Type-C port at the bottom of the Huawei P40 Pro along with a speaker grill on the right. The device is said to have a SIM tray on the left but we can't make that out from the render.
Other few details includes the fact that the Power button as well as the volume rockers will be positioned on the right side of the device but the device will do away completely with 3.5mm headphone jack because Huawei of course has it's own wireless earbuds called the Flypods and so forth.