America is blessed and we love the fact that our country is the number in the entire world. Well that reflects vividly on we the citizens.
With smart appliances all meant to enact better standard of living among the Americans, the down part of the phenomenon still might be gross.
Obesity is a world phenomenon not just of the Americans. But Americans are more likely to become obese than any other nation of the world.
The cause of the problem is really alarming and as of now, nearly 36% of American adults are overweight according to the Centers for Disease Control and Prevention CDC.
To some, the quality of life is basically on the increase while others think of it as the significance of good living.
But ironically that might not be entirely true.
There are a number of contributing factors that had hastened the sudden overweight of many American adults today.
Things like genetic predisposition, overeating and fast foods, socioeconomic factors, environmental effects are the major contributors to this phenomenon.
Obesity is controllable and after all there are way lots of ads and culture schemes promoted to us to emulate so as to help lead a longer and healthier lifestyle and scape through from bad end diseases such as Diabetes, Hypertension, Heart Disease and many other chronic illnesses but even with these, many Americans still continue to fatten.
It now almost seems to be an impossible task to stay thin or achieve a moderate look and weight in the American society but the fact is that there are way too many factors that makes achieving good weight and looks in such an environment nearly impossible.
One important point that must be held onto is change of lifestyle. When you lead a healthy lifestyle, you'll most likely succeed battling obesity.
Obesity became American culture
Since the 2008 economy meltdown, the increase of poverty in America rose from 17 Million in 2000 to almost 47 Million in 2013.
Although eating good food while still on a budget is very achievable but the truth is that even more unhealthy processed foods are cheaper to buy.
In a report published on the Washington Post in 2013 by Eli Saslow, it was easily deduced that there is a close relationship between poverty and obesity as most poor and obese people that were interviewed were living a steady diet of processed foods.
Fast foods and stress in the American environment makes many resort to binge eating as a solution to their problems. The main general cause of obesity is lifestyle.
Comfy kitchen that keeps you around which makes you eat more and more thereby accumulating lots of calories and body mass are just way too much to mention.
Or is it the smart home appliances that makes you become sedentary and a remote control boss.
It appeared as if the American environment abet obesity because things are already out in place to make that happen.
There are way too many causes of obesity on America today and the increasing numbers of people are growing. Even an industry worth $60 billion is set up to cater for this even though it's never effective.
All these makes one wonder if there is any long lasting solution to excessive body weight gain. I think it's our behavior and the ways we interact with the environment is what makes us all fat.
We found lasting solutions to obesity; weight loss
Nearly every ads on the TV and the Internet promises to help you lose unnecessary weight. Dietary programs and fad supplements which absolutely do nothing.
In a report published by the US Food and Drug Administration (FDA) Americans spent nearly $30 billion a year in 1992 on all types of diet programs and products which includes diet foods and drinks
While the number still never go down, another market research firm, MarketData tracked diet products and programs since 1989 and found and reported in its 2007 study that the size of the US weight loss market is around $55 billion to $60 billion.
But the reality is Americans are still fat. And it seems like fatness is part of our lifestyle which doesn't make a big sense.
All these are so discouraging that one would relax and think achieving a weight loss or at least maintaining a good and balanced weight is very impossible but hey, it's not impossible. There are just way too many factors that are hindering the success. But to achieve weight loss, you've gotta do all the following in a consistent manner.
1. You know it's possible
Permanent weight loss is very achievable just that the number of those that achieve this are few. But that isn't the case. Setting up a good goal and understanding the tasks that follows is where it starts.
Since we all know that the American lifestyle won't help matters at least it won't help on the long term you should be ready for whatever it takes to achieve this.
And that's where commitment falls in. Long term weight loss takes long time to achieve and this mean you need both your physical and mental energy to fight off those overweight and excess body mass.
And also, checking every underlying causes of the problem is a sure way to attain a good solution to the problem. Problems such as economic inadequacy or should I call it financial problem, stresses and environmental factors should all be dealt with diligently.
When all these are well tackled, it will be easier for you to create a calendar that you can and must follow to achieve your weight loss
Top 5 things you should know about weight loss
1. It's not an overnight process
2. It can be permanent if done right.
3. It requires self motivation to work
4. You don't necessarily need expensive supplements
5. It's the healthiest form of living
2. Move with like minded but be self motivated
Go about looking for motivation especially from those that could achieve it and made it permanent.
While doing road walks in the morning, talk to potential fellow walkers.
If you're self inspired, they will be more motivated to work with you and help you achieve your goals.
Go about to gym classes and always look out for those that were ones like you but have achieved what you're planning to.
What helped them, how they did it and how they can help you achieve it should be what you talk them into.
Although that might seem like a daunting task to take upon yourself, finding your inner motivation is first point because you can't be anything without actually understanding what you want yourself as going for it.
Go traditional. I mean make a written timetable of what helps you the most especially that keeps the drive you and paste it in places where you can always easily see it every time.
Picture or draw how you'd like to look in a certain period of time and follow your goals squarely.
When tempted to turn back to your old lifestyle, your written goals will always be there glaring at you and that will motivate you not to fall back.
For example, if you've written down a list of foods that Skyrocket your obesity and paste it in your kitchen, each time you're hungry for that food, you know that it's dangerous and would have negative impact on your health.
This is why taking responsibilities for your own wellbeing is what will drive others to help you the more.
Whenever you feel like you need help, don't hesitate to seek it.
Don't shy away from those that will help.
People who will help you will be people who have gone through your stage and are ready to listen to your problems. Support group can be a great starting point for motivation which will in turn help you stick up to your new goals.
Even if you won't go too public and prefer to be the private person, always weigh yourself on the regular basis and know that you're responsible for your own wellness. Record your diet in a diary and pen down every thing you achieve using a great tracking devices.
Top 5 places to meet like minded people
1. At the gym centers
2. At community volunteering
3. During religious services or seminars
4. During early morning exercise
5. At the supermarket
3. Change your diet
It's researched that bad foods are the culprits to obesity in America and that's true in every aspect of it.
That's why a change of diet is another good move while planning on weight loss.
Lesser calories means lesser weight. You must promote into your kitchen good foods which have lower calories or at least which you can burn without storing unnecessary calories on the daily basis.
Good foods with less calories should be your new dietary intake. This is where vegetarian diets night be a good deal.
While I'm not necessarily promoting that you become a vegetarian, foods which are more plant based such as fruits, while grains and other vegetables are good examples of good foods with less calories.
Increase your intake of vegetables and fruits on a daily basis and take whole grains rather more than refined ones.
A modest amount of healthy fats from vegetable oils, avocados, nuts and nut butters are better sources of fats but which most be kept on the lowest level.
Reduce sugar intake and take lesser alcoholic beverages.
Soda drinks and caffeine are other things you should cut down on the low and also reduce your intake of fatty meats.
Take lesser poultry and chose a low fat diary products.
All these keeps your body on the low and reduction of calories will definitely boost your general health and increase your chances of losing weight.
Top 5 good foods that is low in calories for weight loss
1. Leafy greens like kale, spinach, collards, swiss chards
2. Salmon fish
3. Cruciferous vegetables like broccoli, cauliflower, cabbage and brussels sprouts.
4. Lean Beef and Chicken Breast
5. Apple Cider Vinegar
4. Sedentary lifestyle is a bad lifestyle
With the growing numbers of smart technologies all there to make life easier or should I say to get us more pampered which instead keeps us all on the inactive mode are all contributing measures to excessive weight gain in America.
That is why to attain the weight loss peak, your early morning regular exercises isn't enough for the day.
You need to be active.
The reason for regular activeness is to be able to burn off remaining calories which dieting can't cut out completely.
Aside helping you lose weight, being active and exercising in the regular will increase your general health such as your cardiovascular system, boosting your mood and helping your mental states.
So the levels of calories to be burnt will be determined by the frequencies in your exercises and daily activities.
Rather than sitting down and voice commanding all your home appliances, why not get up and walk up to turn switches, stand up and talk a brisk walk while in the office and stroll down the hall way.
Even trekking down to your office while your few steps close to the office building is a good thing rather than always getting pampered by latest technologies which are absolute contributors to obesity, try to do more things by yourself.
Take the stairways rather than the elevator and walk back home if your distant can be trekked.
Listen to songs while you're trekking as they will keep you motivated. Listening to songs while also jogging or doing early morning exercises usually boils up the mood.
So all these are to keep you motivated and alive while working hard enough to lose those unnecessary weights.
These 5 songs are good during exercise
1. Jojo – When love hurts
2. Avicii – Broken Arrow
3. Selena Gomez – Wolf
4. Run – Cascada
5. Jhené Aiko – Jukai
5. Be realistic in what you set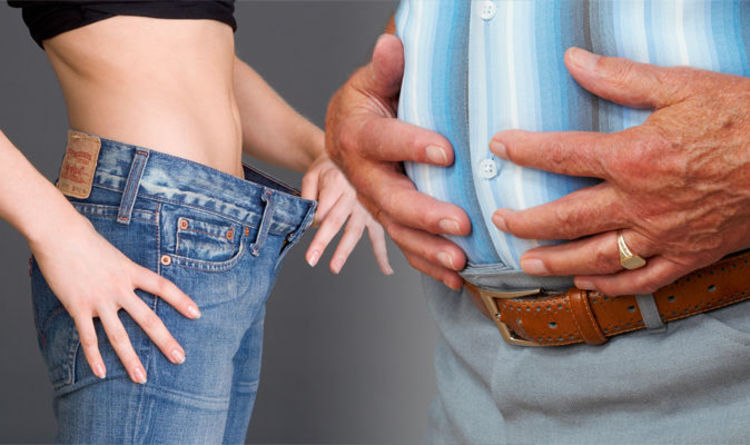 Parts of what can demoralise you while trying on weight loss measures is by not setting reasonable goals which you can achieve.
As said earlier, make a calendar of what you hope to attain every week and how you hope to achieve that.
Rather than setting your goals on too high levels which might not be easy to achieve at first might cause you to feel that nothing is happening while something is.
Set good goals that you can realise on a weekly or monthly basis. Depending on tasks you have to complete daily which might all affect your plans, making sure that nothing compulsively affects your routine is a way to achieve the goals set.
You can try to lose as low as 0.5 to 1 Kilogram a week rather than trying to lose 10 Kilograms.
For example, to lose about 1 to 2 pounds a week, you need to burn around 500 to 1000 calories more than you consume right everyday.
This means you should aim to regularly exercise and take foods low in calories. This will help set your goals on the low and can be easy to start with.
Although your overall weight is another contributing factor to helping you but if trying to drop 5 percent of your current weight each week seems realistic, you should go for it and stick to it.
Set a process goal and an outcome goal which makes you expect a particular result each time you complete that process.
Top free 5 applications that helps you keep track of your weight progresses
1. Calorie Counter & Diet Tracker by MyFitnessPal (IOS & Android) free
2. Loose it (IOS & Android) free
3. Weight watcher (IOS & Android) free
4 Noom Coach (IOS & Android) free
5. Runkeeper (IOS & Android) free
6. It should become a lifestyle
If you stick around your procedures for a couple of weeks or months and then you feel you're okay, then you're mistaken.
Do note that for obese people, gaining weight is far easier than losing it.
This means that you need to embed the mentality of losing weight in your lifestyle.
Lifestyle change will start with your honesty about how you feel about yourself, dietary routines and general daily routine.
Access your challenges and work your ways towards what works for you based on what you've penned down.
Try to leave out the things that jeopardised your initial or past efforts to weight loss.
There will be set backs or let me call then draw backs but you shouldn't give up. Each time you fall into a temptation, you should know it's not over.
Restate the following day and always know that weight loss can and will change your life and general health. So it's a result worthy of the effort.
5 ways to turn weight loss into a lifestyle
1. Keep your mind at it
2. Make your goals indefinite
3. Record your progress and master what works and leave what doesn't.
4. Buy only foods that are healthy and encourages your weight loss lifestyle
5. Rinse and repeat
What do you think?
Achieving weight loss and looking the best you can be can be a daunting task especially since there are way too many factors that might hinder that. But staying focused and turning weight loss programs to a lifestyle is a way by which you can achieve this.
Sticking up to the rules and making sure that you rinse and repeat each every other day will soon make the exercises an integral part of your life.
Obesity is simply unhealthy. Its the leading cause of many chronic illnesses in adults which cut short people's life.
According to a report published by the world health organisation (WHO) Its said that 60% of annual deaths in America are preventable. This means that many people are the cause of their own demise.
The long lasting solutions to weight loss is simply starting out a good lifestyle which is healthy and doesn't depend on the pop culture promoted to us via TVs and the Internet.
All these have had bad impacts on lives and economy. That's why today, millions of dollars are spent on weight loss diets and drinks and other supplements but most never worked or makes things worst.
Being self determined is a key healing factor that can help you achieve good weight and healthy lifestyles follows up.
Crush up everything that might want to hold you down and get motivations from achievers who were ones there.
Flee way farther from things that drawn you back whenever you back slides and just adhere to things that work out for you.
Set reasonable goals and be realistic in your approach and that way, you can successfully achieve weight loss.