Fathers means a lot the family. With so much to get your dad come June 16, we have listed some of the best and affordable tech products you can gift your father.
There are definitely thousands of products online to chose from but we've handpicked the very best for you so you wouldn't have to go through the hurdle of spending so much time selecting what to buy for your amazing father. without further ado, here are the top Father's day gift
Xiaomi Redmi Airdots TWS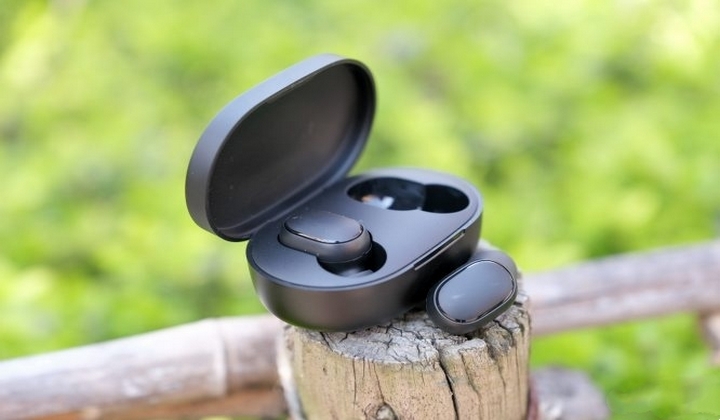 The beautiful Xiaomi Redmi AirDots is definitely the Apple AirPods replacement as it offers amazing audio and ambient noise cancellation functionalities that makes it really amazing. The device which sells for a much more affordable price is great for daddies when they're on the work out or fixing stuffs in the garage.
The device features water and sweat resistance which means your daddy can wear it no matter how profuse he sweats, the Xiaomi Redmi AirDots TWS will just be fine. Ut comes intwo colors, White and Black with the white more elegant looking and very preform when held in the hand. The black on the other hand is durable and nice as well but doesn't get dirty quickly as the white especially when not well kept in it's casing.
---
Xiaomi AMAZFIT A1608 Bip Lite
We know the Xiaomi AMAZFIT A1608 Bip Lite is a really beautiful smartwatch that has all the juice to keep you running while working excessively out in the gym or while you taking a long healthy walk down the street.
The device works well with Android devices which means your dad doesn't necessarily have to use a Xiaomi smartphone before it connects. Also do note the device can work on it's own without too many supports from any third-party hardware or software. With functions such as Bluetooth, Heart Rate Monitor, steps and so much more. This is another device a father would also want to have during early morning work out routines and so forth.
---
 Xiaomi 2C Power Bank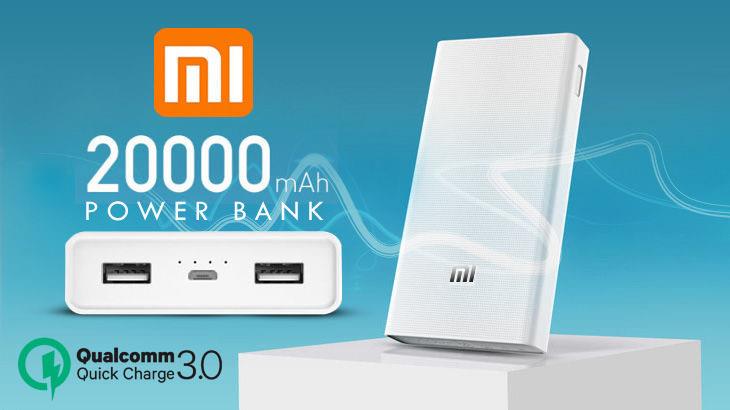 Who doesn't need a powerbank especially if you're a traveler or adventurer. The PowerBanks are great daddy's gift because of how handy they can be. Being able to power up devices while on the go is a really big advantage of the device and that makes it a really useful accessory for anyone willing to get a great gift for a daddy this Father's day.
The Xiaomi 2c has a powerful 20000mAh Quick Charge 3.0 Polymer Power Bank which has dual USB ports that can be used to charge up two devices at the same time. It's another great offering from Xiaomi which can be kept handy anytime you're heading out. One big advantage of the device is it's portability. It can fit very well into daddy's mini bag and can be used whenever.
---
Car Tire Wheel Pressure Gauge

What's more handy than a simple Tire wheel pressure gauge device which is powered by solar energy. The device works by monitoring the pressure of tires and saving you from unforeseen accidents.
This makes a great daddy's present considering the affordability and how easy the device works. Merely placing it on the top of your car dashboard, it syncs with the tire externally and details information about it.
---
Xiaomi ES3 3D Smart Shaving Razor
Daddies have beards and those needs to be shaved or trimmed. One of the best thing you can gift them this Father's day 2019 is to get them an awesome shaving device that makes the process easy and comfortable for them.
This chargeable Xiaomi ES3 3D Smart Floating Blade Head Razor is really nice and handy. It saves you all the hurdle of carrying a big clipper all around. Portable enough to fit right well into his bag, it can be carried along wherever he goes. And by far, this is a really nice device at a very affordable price.
---
Digoo DG-TH8805 Wireless Forecast
This is a powerful device for those daddies that likes to stay updated with every thing going on in their environment. This device of course can be used by the entire family because it's meant to be placed on the desk. It monitors the weather and reports in real time and it shows forecasts of about 5 days ahead of the time.
You can also see history of earlier weather forecasts. It will also be a great device for camping as it works with Wi-Fi connection. So a mini wireless device can be used to power up the entire device so easily.
---
GF07 Magnetic Mini GPS Real-time Tracking Locator for Car
This is another powerful tool that you'll want to gift your daddy this Father's day. The device is a mini car GPS tracker. What it does is simply tracking your car in real time. It's just like those technology used by the FBI and CIA. It displays the location of the car on which it's installed in realtime making it easy to track such vehicle using a smartphone connected to the internet. It's small and handy and very affordable. It's definitely going to be appreciated if you get your father one.
---
A9 WiFi 1080P Full HD Night Vision Wireless IP Camera
This can be a really great night vision camera for anyone especially for camping. The device uses Wi-Fi connection to sync with a display to relay whatever it sees. The device relays high resolution 1080P visuals on the display which enables you to monitor things that move around your home or camp tent at night.
---
VH 328 Mosquito Killer Lamp
Is your daddy visiting Africa for the first time and you wonder what the environment is going to be or you're just planning to visit some locations that have mosquitoes, this is the right tool for you. The technology is so powerful enough it kills mosquitoes within the first contact. It will also serve as a light for your room or tent. It's affordable and very portable which means it can fit very well into your backpack anytime, anywhere.
---
BlitzWolf® BW-S5 QC3.0 18W USB Charger
BlitzWolf is a big Chinese company that makes really nice smart accessories. One of which is this Qualcomm certified power adapter which can be used to charge any device that has support for USB.
This can be a really substitute for your normal charger or a universal power adapter because of how powerful it is. The device is very affordable right now and would be a great to consider as a gift during this Father's Day.
---
With so many devices and gadgets you can be res assured you can get some really awesome tool and gadget for your dad this Father's day. It's an event that needs to be memorable and whatever you gift to them is what they will always remember about you.