As the year is running to an end, we're all prepping up to buy some tangible gifts for the ones we love to show our appreciation or at least letting them know that we care about them.
While the COVID-19 pandemic has wrecked a lot of havoc on the state of global economy, it's safe to say that not everyone has enough cash to blow during this hard times.
While there us a good news ahead with different vaccines already being tried and mass production to start pretty soon, there are some cool products you can buy without spending up to US$50 for your loved ones irrespective of their age.
So in this short list, we'll highlight some really nice products that you can get for him/her and get them to remember you anytime without spending too much. Without any further ado, below is our list of the top 5 cool stuffs you can get for under the US$50 price mark.
Wireless Cooling Fan for Gaming smartphones
If you're a mobile gamer, intense graphic processing and speedy processing turns your smartphone hot but what then do you do? That is what the new wireless cooling fan does. Basically help dissipate the heat from the back of your device.
Order now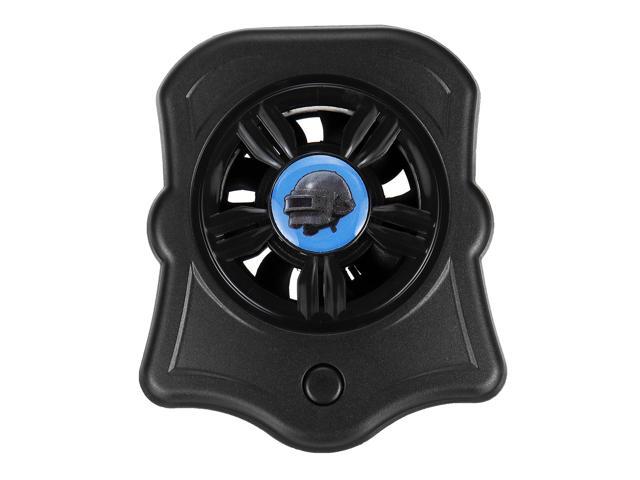 Smartphone cooling fan
---
Built-in 500 mah battery, sustainable cooling 4-5 hours and high power efficiency.

While some gaming smartphones now come with internal fan majority of them still relied on the not-so-effective aerodynamic heat removal technology which makes use of copper linings within the device. But not this one because this actually works just like you want it.
So next time you're playing PUBG, you can get the effective cooling fan well latched to the back of your smartphone and help dissipate the heat while keeping the processor as cool as possible.
---
Bakeey T3 TWS
With so many TWS earbuds in the market currently, the new Bakeey T3 TWS is one of the cool ones out there offering a powerful audio experience and long lasting battery life as well as touch control system and other cool tech.
You get a powerful 4 to 5 hours of continuous usage upon a single charge while charging the earbuds only in 1.5 hours then a 5V voltage and 40mAh battery which quite bigger than your typical TWS earbud.
Specifications of the Bakeey T3 TWS
Name : T3
Color : Black/White
bluetooth version:5.0
Charging Interface: Tpye-c
Charging time: About 1.5 hours
Battery life:About 4- 5 hours
Charging voltage:5V
Headset battery: 40mAh
Charging Case Battery:400mAh
Product Weight : 30g
Order now
Bakeey T3 TWS Earbuds
---
Hi-Fi audio output and long lasting battery life, touch control and strong connection

As for the price point, it's now much cheaper than you'll think at just US$24.99 which is better than most in the market considering its high value and high quality output.
---
Yingnuo Bo-01 laptop backpack
Number three on the list is the Yingnuo BO-01 backpack which is a highly efficient bag that can be used in any situation be it casual outing or a filming event or to haul around your tech stuffs.
Made with tough materials that gives it the waterproof and shockproof capability as well as the design that makes it hard for anyone to steal from it. This is definitely the one for you.
Order now
Yingnuo BO-01 backpack
---
Strong and durable with a unique antitheft design

And the great thing about the Yingnuo BO-01 backpack is the price tag which is now very much affordable than you'd expect. Use the button above to grab a massive discount.
---
SV3C 2K Webcam
Since March or April depending on when your country declared a nationwide lockdown, many companies have adopted the work-from-home scheme which allow workers to keep their jobs and work remotely in order to socially distant from others.
And one tool for business communications right now is video conferencing which is meant to emulate that meeting experience and bring people together. But as usual most computer webcam sucks and that is where the SV3C 2K webcam comes in. With this, you get the best experience.
It has cool features like a high dynamic range as well as 30FPS recording with 360 degrees omnidirectional microphone with CMOS compatibility and can work with any Windows PC and Mac computer.
Order now
SV3C 2K Webcam
---
360 degree omnidirectional audio input and 2K video capacity at 30FPS

Best of all, its cheaper and cost lesser than your average webcam despite having a lot of values to offer. Buy it today and see how interesting it can make your video conferencing experience more refined.
---
One-hand mechanical gaming keyboard
Whatever make you think it's better to type on your computer with one hand or you just want to play video games on your PC, then this 39 keys one-handed mechanical keyboard is the best you can get.
Fitted with RGB backlit that makes it easy to use at night and it also feature a wrist rest on which you can have your hand placed while you get things done. This is a great accessor that can make a great holiday gift considering its utility in different circumstance.
Order now
One-handed keyboard for gaming
---
39 Keys with powerful response and durability and efficiency

It comes with the following features:
No driver required, plug and play, fully compatible: Win10 / 8/7 / Vista / ME / Mac / Linux .Mechanical green axis button
Life span of 10 million times.
Reasonable layout, no conflicts for all keys, macro definitions for all keys.
7 RGB backlit modes are selectable. Support monochrome rainbow light emitting function, very convenient to use in low light environment.
The 39-key one-handed keyboard, mini compact, you can carry it with you anytime, anywhere, very suitable for one-handed control.
The game-specific mechanical keyboard, the multi-function keys FN+1~6 can simplify your operating experience.
Increase and widen the integrated palm rest, so that the wrist can be supported. The size of the palm rest is 90x100mm, which is suitable for large and small palms. The curved shape of the palm rest is designed according to the player's operation posture, which fits comfortably, you can reduce discomfort or fatigue, and provide you with a relaxed gaming experience.
You can grab it now from Banggood with a massive discount that shrinks the price down to just US$32.99 which is a fair price for anyone that wants something of such high quality.
DISCLAIMER
Please do note that Brumpost might get some commissions when you purchase through our link.
Learn more