Huami, the company that makes the Amazfit will be coming to the CES 2020 starting tomorrow and one of the main reason for that is because of their new product called the Amazfit T-Rex which is made to be a toughened smartwatch that can be used in different scenarios.
The CEO of the company had recently shared with us what to expect during the unveiling of the product on Wednesday during the CES 2020 starting tomorrow 7th of till the 11th of January.
Based n the render which was shared publicly, the Amazfit T-Rex has a really bulky design like a G-Shock as well as Black rubber strap with buttons numbering up to four. The watch face shows the smartwatch has a heart rate sensor and a step counter.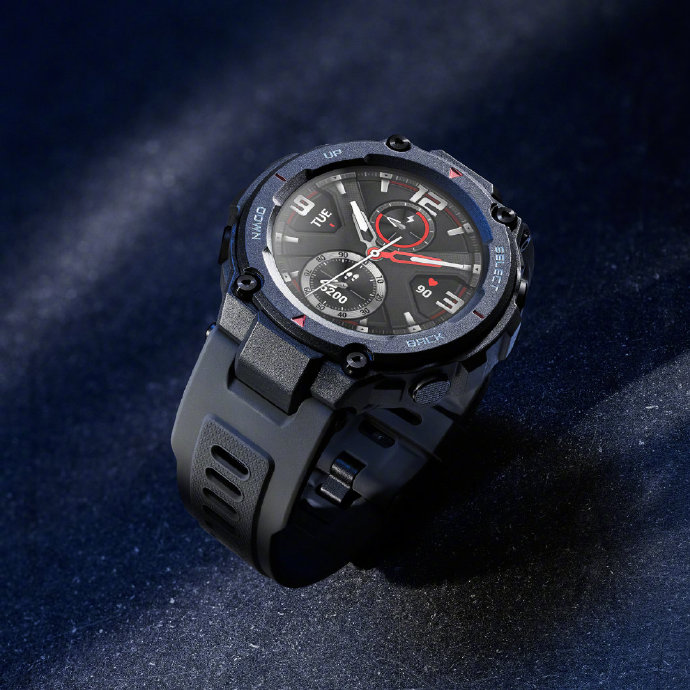 Another obvious thing about the AMazfit T-Rex includes the fact that this is going to be a rather big smartwatch with a display measuring up to 1.39-Inches in size which is more or less the Stratos 3 just thicker because it has a much bigger battery.
The watch should have support for GPS, GLONASS, and BeiDou. It should also have a compass, a barometer, and an altimeter. The Amazfit T-Rex will come with a number of sports modes including outdoor ones such as skiing, hiking, mountain climbing, trail running.
Amazfit will also announce a pair of True Wireless Earbuds and the Amazfit Bip S at CES 2020 starting tomorrow. You can join us here at Brumpost to keep updated with the CES 2020 as we bring it to you live.